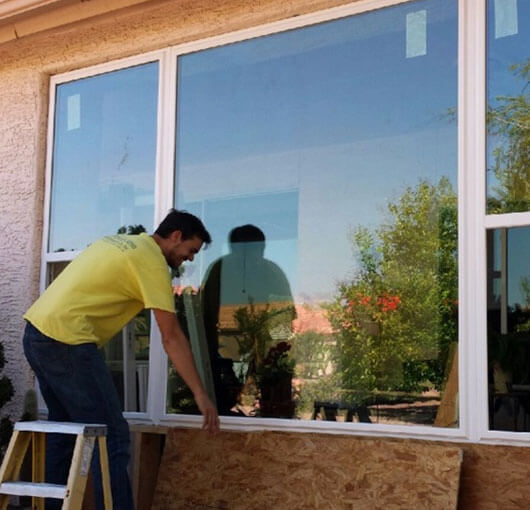 June 17, 2022
/ in Windows and Doors
/ by Gene Kirzhner
Choosing the Best Replacement Windows for Your Home
Getting replacement windows is one of the most significant home improvement projects you can undertake. Not only do new windows increase the value of your home, but there are also practical benefits, such as improved energy efficiency, that replacement windows deliver.
But how can you choose what kind of replacement windows are the right fit for your home? Considering all the options might seem overwhelming, but it doesn't have to be.
The decision usually boils down to 3 factors: style, material, and glass. Let's consider these factors to consider when choosing the best replacement windows.
Style
One of the most common considerations is how the windows will blend with the home's design. You'll want to select a window that complements your home's architecture.
Single and double-hung windows. May be the most popular. A single-hung window opens only from the bottom by sliding up; a double-hung window can open from both the top and bottom.
Slider windows. These are maneuvered by sliding from one side to the other.
Casement windows. Hinged vertically and swing out to open.
Awning windows. Hinged horizontally at the top and open by tilting the window outward from the bottom and resemble an awning when they are open.
Bay windows. A three-sectioned window that expands outward from the main walls, making a bay in the room. Bow windows are similar but feature smooth curves rather than sharp angles.
Material
After you've decided on the style, you'll need to think about the construction material. Wood and vinyl are generally the most common options. Aluminum frame windows are also available, but they're not as popular as vinyl or wood since they're less energy efficient.
Wood Windows. Popular because of their classic appearance and effective insulation against heat and cold. Wood windows, however, require a measure of upkeep to prevent moisture and decay, in addition to regular painting or staining.
Vinyl Windows. These have become very popular because they are attractive, low-maintenance, cost-effective, and provide good insulation.
Vinyl-clad Windows. Feature a wood interior with a vinyl exterior. The vinyl is intended to increase durability while maintaining the look of natural wood.
Glass
When it comes to energy efficiency, the glass is one of the most critical components of a window. Two main replacement window glass options are dual and triple-pane windows. Dual-pane windows consist of two glass panes separated by an insulating airspace filled with gas. Triple-pane windows add a third pane of glass and more airspace for further insulation.
Another feature to consider is low-emissivity (Low-E) glazing. Low-E glaze is a thin coating that reduces the amount of heat that can pass through. Low-E glass reduces heat absorption in the summer and heat loss in the winter, lowering your monthly energy costs.
Learn More About Your Window Replacement Options
At Desert King Windows, we understand the importance of your window installation project. We are available to assist you in your selections, taking great pride in our customer service. In the Phoenix area, call us at 480-785-3923 or use our Contact form at www.desertkingwindows.com to learn more about our available options and how we can help you select the perfect windows. We proudly serve clients in Phoenix, Tucson, and Las Vegas.
Desert King Windows – We Knock Out the Weather!